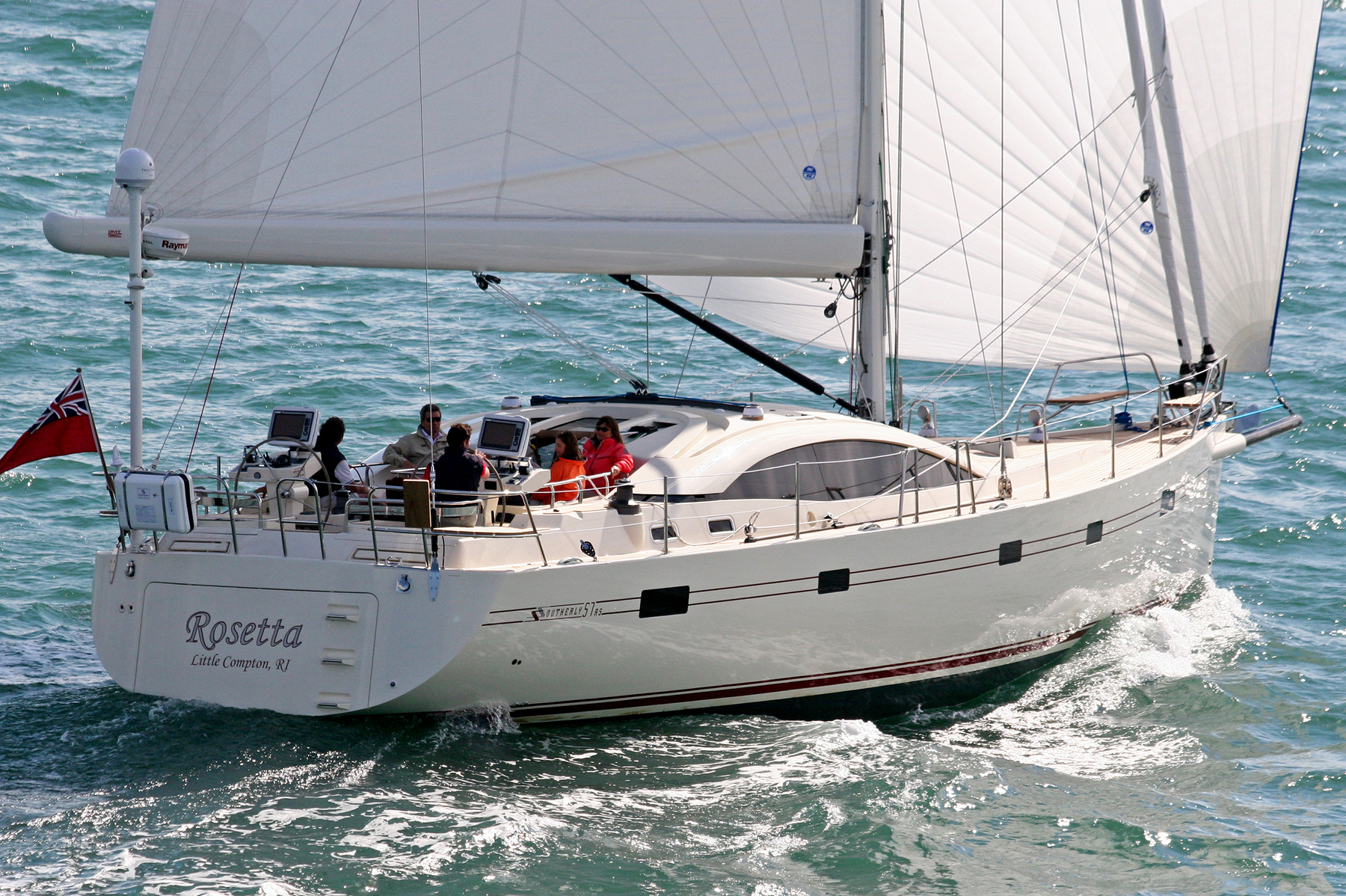 GMT's PowerFurl™ boom has been designed to help manage large mainsails without sacrificing performance or aesthetics. Our furling boom is designed for boats from 40ft to 120ft, and can be built for either hydraulic or electric systems. With 30 plus years of experience designing and building carbon composite sailboat spars right here in the USA, GMT put all their experience to work when designing the PowerFurl™ boom. At about half the weight of a comparable aluminum system, GMT's composite furling booms were designed with a number of unique features, resulting in a superior product.
powerfurl - simply better
1. A mandrel-driven motor is installed within the boom itself:
Allows for use of a low profile sailtrack, which means reefing can be done through a wide range of wind angles where other systems are easily jammed.

Does not require a through-the -mast mandrel - no unsightly drum on the front of the mast, nor a hole in the mast that weakens it.
2. The boom's forward end is open:
No place for the sail to snag.

Sail is much closer to the mast than with other systems.

Easy to watch the furl and make adjustments.
3. Motor is on inboard end of the boom -
Reduces weight at outboard end for safe operation.

Easier access to motor for servicing.
4. Aft end of mandrel is locked by pawl and ratchet for added safety and security.
5. Manual furling option should it be required.
gmt fit and finish
GMT's PowerFurl™ boom combines engineering refinement, weight reduction, and aesthetics. GMT takes pride in delivering a product that not only looks better, but functions better, and lasts longer. Our durable linear polyurethane finish is easy to maintain and lasts longer than painted aluminum. To complete the package, furling controls can be configured to match your existing controls or instrumentation.
Other available finishing options include:
Deck or cockpit lights

Faux Bois wood grain finish