GMT offers custom sectional, telescoping, bi-fold, and single piece gangways and passerelles.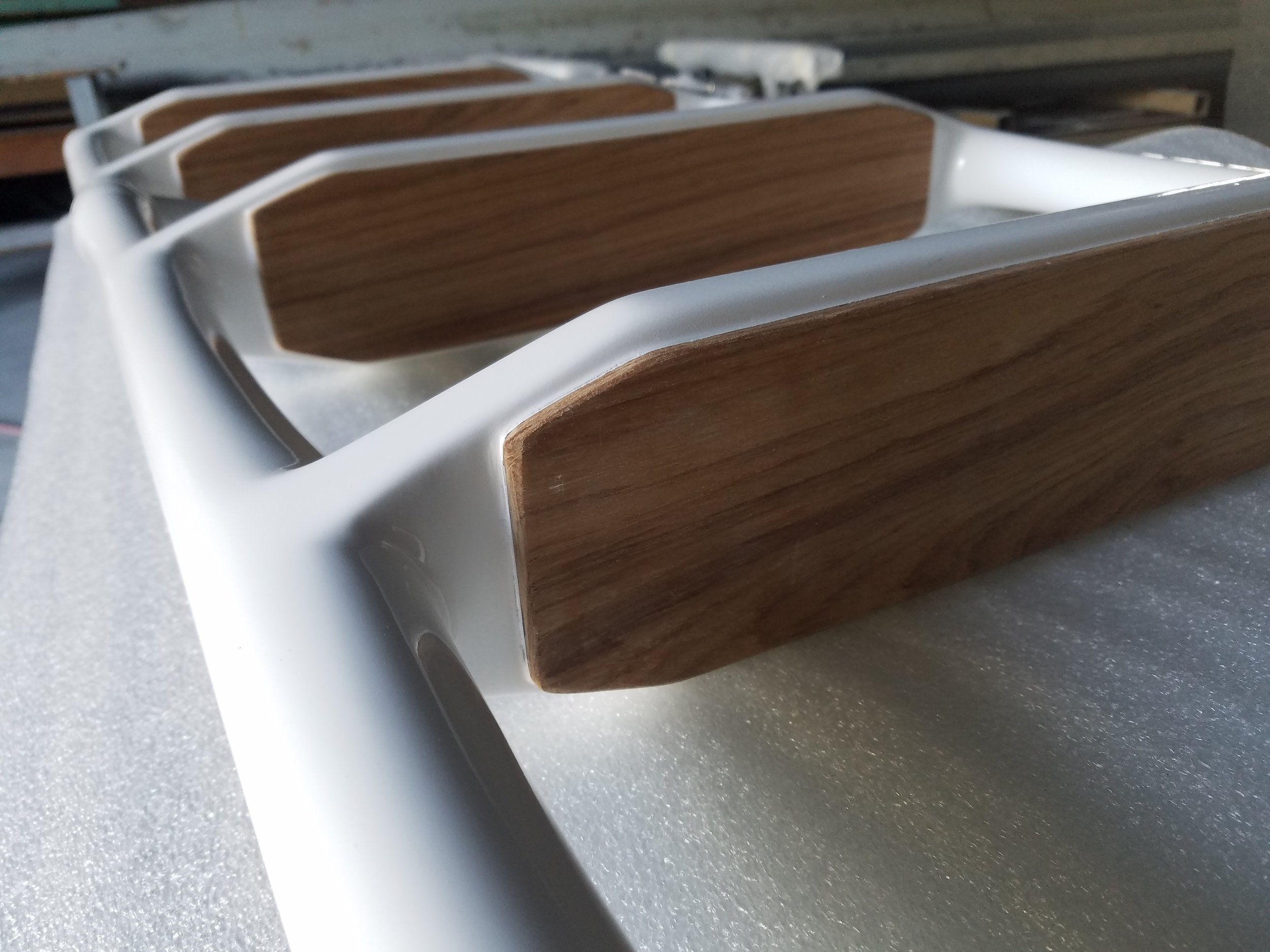 GMT boarding and swim ladders can be made to fit any size, shape, and application, from large yachts to small tenders and everything in between.
GMT custom boat boarding solutions
GMT Composites designs and builds custom carbon boarding gangways, passerelles, Sea Stairs, and ladders for boats of all sizes. Whether you need a simple swimming ladder for your sailboat, or a complete custom boarding solution for your yacht, GMT will work with you to design and build a boarding system to fit your specific needs. The strength and light weight of carbon make GMT boarding solutions easier to deploy and retrieve than many of the alternatives, and the beautiful low maintenance finish we are able to achieve can complement the most glamorous yachts.
GMT has engineered lightweight, yet strong versions of these elaborate gangways and passerelles for a huge variety of motor and sailing yachts. The concept originated back in 1994 when we were asked by the captain of a 125 foot boat to build a passerelle that would be lighter and easier to deploy than the yacht's aluminum unit. The advantages of our custom designed boarding systems solved the problems of weight, storage, and aesthetics, all at once. The same benefits equally applied to boarding ladders as well as mega-yacht side stairways, which we call GMT Sea Stairs.
The benefit of a custom boarding system from GMT can be seen not only in the weight savings and beautiful finish, but working with our engineers to craft the perfect solution means your gangway, passerelle, or Sea Stair unit will result in a more stable, better fitting, and easier to use boarding solution.